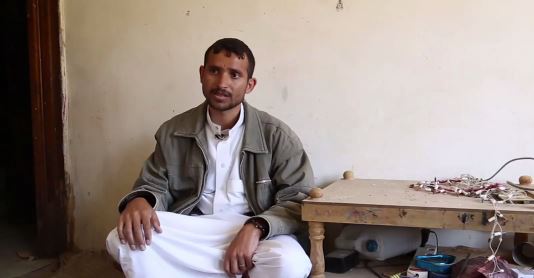 Mohammed is one of many people in Sana'a in Yemen struggling to cope with the current situation.
Islamic Relief has been providing people like Mohammed with food packs. Typically containing items such as pulses, rice and cooking oil, the packs are designed to last an average-sized family for about a month. Families across Yemen are continuing to struggle as the conflict denies them access to fuel, reliable electricity or food.
Speaking to Islamic Relief staff, Mohammed said: "When you go through the streets of Sana'a, the capital, you don't feel like you are in a civilised city but in a jungle, because it's so dark. There are only animals in the streets – dogs and cats – but no pedestrians. We have slept many times with empty stomachs because of the lack of food, and the situation is getting worse every day."
Islamic Relief has been responding to the crisis in Yemen for around two months and has so far distributed more than 65,900 food parcels benefitting 461,699 people across towns and cities in northern, southern, and central Yemen, including Sana'a, Aden, Taiz , Lahj, Abyen, Saada, Amran and Marib. We have also provided medical supplies to 12 hospitals in Aden, Taiz , Lahj, Abyan, and Aldale.
Support our crisis appeal for Yemen.
Donate