In the densely populated Lazaret area of Niamey, Niger's capital city, a group of women is gathered in a compound. Some sit on mats, taking an adult literacy class. Each is writing in an exercise book, keenly following what the teacher is writing on the blackboard.
Others are in a large room within the expansive compound, having a different type of lesson. Among them is 47-year-old Fati, who is learning about the process of raising animals for qurbani.
A widow with seven children to provide for, Fati is a member of the Iyayen Marayou women's group. Set up 13 years ago, Islamic Relief initially worked with the group to identify orphaned children in need of sponsorship. It has now progressed into a women's income generating community based organisation, supported by our training in areas such as good governance, income generation development and management.
Powering economic self-reliance for women in Niger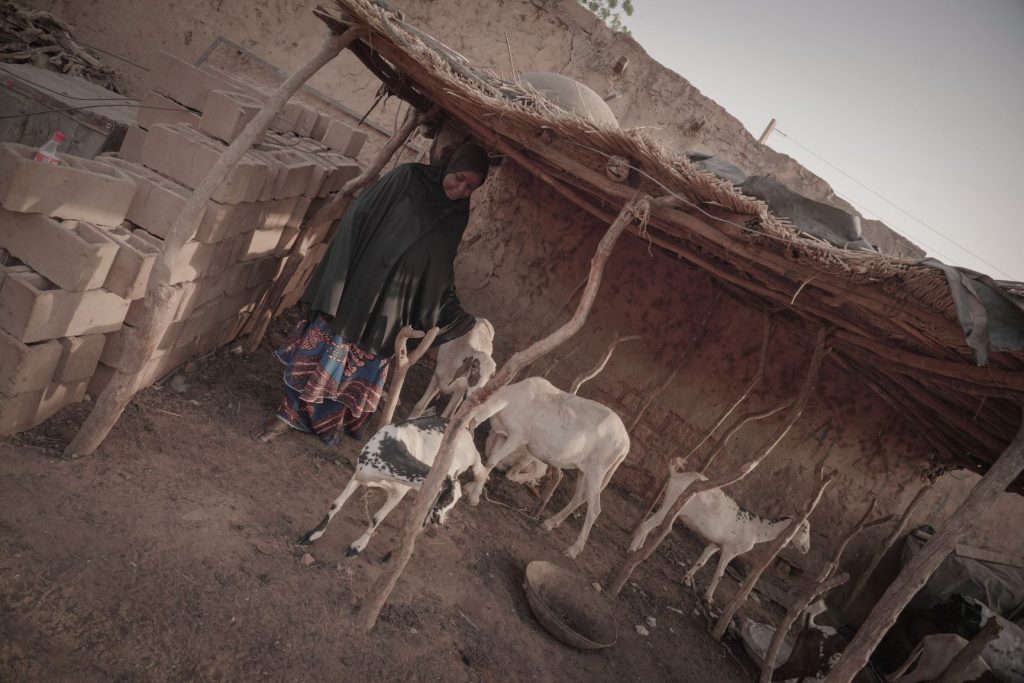 Last year Fati was among 300 women to receive goats and sheep distributed by Islamic Relief in Niger.
"We received training on raising animals and fattening them," she says, explaining that they take care of the animals and as the time of qurbani nears, the fattened animals are sold at market prices, which generates a profit. This profit is shared between Islamic Relief and the families at a predefined and agreed upon ratio.
"With the profit I made, I was able to afford to buy my own animal, a sheep. This enabled me to make a good qurbani for my children," Fati adds, explaining that her children enjoyed the meat.
Islamic Relief uses the animals we buy back in our qurbani programme, distributing the meat to poor families in Niger.
And our training has opened up a brand new source of income for Fati.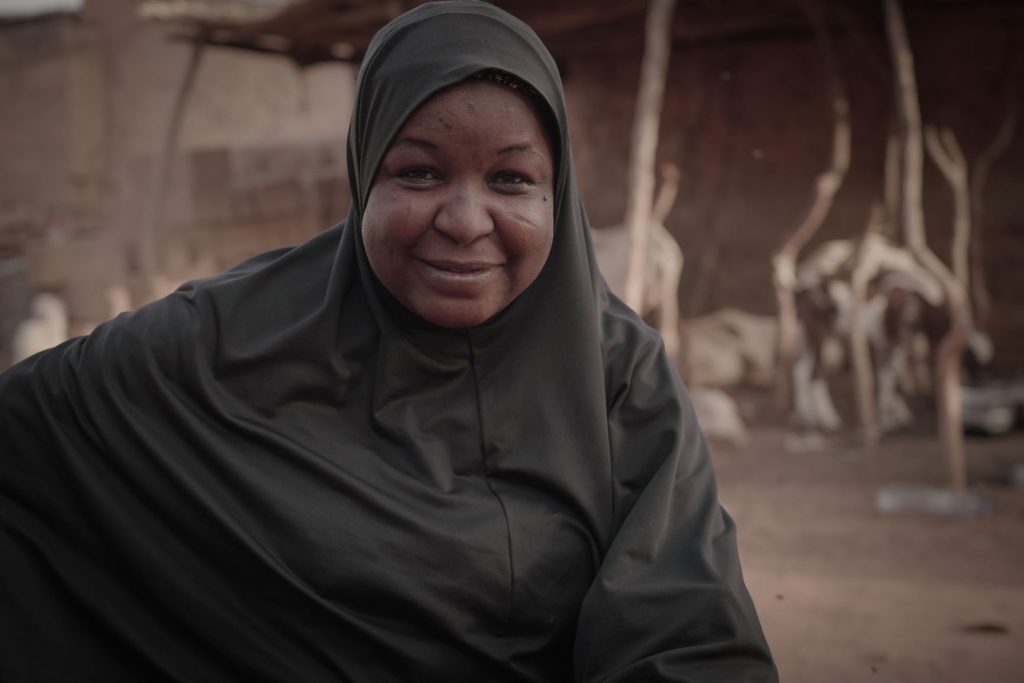 "I received training as a paraveterinary worker and was hired by the government livestock services ([department] as a trainee," she says, smiling broadly as she describes her role in helping keep the animals healthy.
Buying local gives poor families a new source of income
Tens of kilometres away in Kokomani village, Tillaberi district, another group of women sit, shaded from the midday sun by a giant baobab tree. They're from two community groups: Touzadey Nouhoul and Madjarey Maoudey.
They're discussing with Islamic Relief an Islamic microfinance agreement that means 70 women will each receive three animals – two goats and one sheep -and training on how to fatten and sell to Islamic Relief during qurbani.
"This year our distribution has started early, and the women will have five months to fatten the animals," says Habou Illyassou, child welfare coordinator for Islamic Relief, explaining that this is the second year we are distributing animals to women's groups.
Islamic Relief buys the animals from local traders, which boosts the local economy. After careful veterinary examination, we vaccinate the animals before giving them to the women.
This new programme is being hailed as a sustainable way of expanding the positive impact of the annual qurbani programme. As well as providing food to poor families at Eid al-Adha, it empowers women to earn a living throughout the year.
And, as we learn from Fati, back in Niamey, it is already changing lives for the better.
"I now do not have to borrow food or get loans from my neighbours or take credit at the shops," she says, proud of her newfound self-reliance.
Islamic Relief enables people to lift themselves out of poverty, for good. Donate today to support our life-changing work in Niger and around the world.