This year World Health Day focuses on the global outbreak of COVID-19. As the number of cases around the world continues to increase rapidly each day, governments and health experts are promoting good hygiene practices like handwashing to prevent the spread of the virus.
Here at Islamic Relief we have a wealth of experience and expertise when it comes to promoting good hygiene practices in communities around the world.
We've seen first-hand how even simple changes to hygiene practices can have an amplified effect on people's health once they are given access to basic facilities and made aware of their importance.
Our health and hygiene work saves lives in Syria and Yemen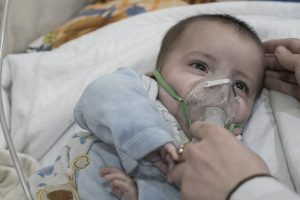 In 2019 we provided healthcare services for near one million people – many of them women and children and access to water, sanitation and hygiene facilities to over 300,000 people. In war-torn Yemen we work hard to provide clean, easily accessible drinking water and deliver hygiene awareness sessions to help curb the spread of waterborne diseases like cholera.
In Syria, we are currently implementing a six-month project in Aleppo's Azaz district to provide hygiene awareness sessions and hygiene kits to vulnerable people. The project is also providing water treatment and essential maintenance to sanitation facilities.
We're preventing the spread of disease in Somalia
In Balcad, Somalia, poor living conditions and a lack of access to basic healthcare have led to severe outbreaks of measles, acute watery diarrhoea and other infectious diseases. By providing healthcare to 24, 500 people last year, we helped to combat the spread and effects of these debilitating conditions.
We supported 'women-friendly' services, delivering mobile health clinics, and raising community awareness on good health and hygiene including pre and post-natal care and first aid. We also set up a health centre to ensure regular and free healthcare for schoolchildren and the local community – especially people facing dire conditions in crowded camps for displaced people.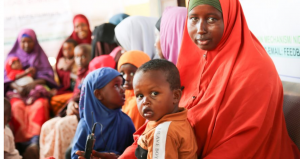 "I am a mother of five orphaned children," says Nurta Hussein Abdi. "Their father passed away a year ago and I could not afford to pay their medical bills. Some of my children were suffering from eczema and fungal infections for years, but they are all fine now after getting healthcare from the Islamic Relief medical team."
Nurta is just one of the 997,992 people we supported with healthcare last year through 45 health intervention programmes around the world.
We're on the ground responding to the COVID-19 pandemic
With a long history of working to prevent the spread of disease in vulnerable communities, Islamic Relief is strongly placed to help reduce the risk of contracting coronavirus and providing healthcare for those affected by the outbreak.
We're also delivering live-saving medical aid in the most challenging places, including parts of the world that other organisations cannot access.
Islamic Relief is currently distributing emergency hygiene items, masks, gloves and medical equipment to healthcare workers to help prevent the spread of coronavirus. We're also providing particularly vulnerable families with immediate financial support through emergency food security interventions and cash transfers.
With conditions deteriorating daily as a result of the pandemic, we are in urgent need of support to continue our essential work. Now, more than ever, we need your help so we can be there for those who need us. Please donate to our Coronavirus Appeal now.