Background 
"Islamic Relief" has two meanings in common use. It can refer to the global family of collaborating relief organisations which share a common vision, mission, and family identity, and all of which use the term "Islamic Relief" as part of their organisational name. Generically, Islamic Relief can also be any member of the Islamic Relief worldwide family of charities who share this common mission.
Islamic Relief Worldwide (IRW) refers to the charity organised under UK law that serves as catalyst and coordinator for many relief projects around the globe, in which members of the Islamic Relief family of charities collaborate.
IRW started its work in 1984 in the UK and has since expanded to many parts of the world. Inspired by Islamic humanitarian principles, it seeks to help people in need in any part of the word irrespective of their colour, creed or race.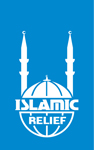 There are other organisations and NGOs which use the words 'Islamic Relief' in their name and are not part of 'Islamic Relief Worldwide' or the global family who operate under the name 'Islamic Relief' and who use our logo.
In the early 90s Islamic Relief established independent Islamic Relief operations in many European countries and North America. The international operations of Islamic Relief operated with each other on a consensual basis in accordance with a loose international association.
Islamic Relief current governance structure
Islamic Relief operates through separate legal entities in the UK (IRW), USA, Switzerland, Germany, Sweden, Canada, Malaysia, South Africa, Pakistan, India, Kenya, the Russian Federation, Australia and Spain [1].
In other countries where Islamic Relief family members operate, the legal registration is such that Islamic Relief Worldwide is the foreign NGO registered in that country. In addition, there are operations in Mauritius and Ireland that are registered as branches of the UK entity Islamic Relief Worldwide.
The global organisation of Islamic Relief Family:
Islamic Relief independent national entities. In the past, their main activity  was funds development for international humanitarian projects. This has expanded to include advocacy, implementation of local projects and other activities.
Field offices in Africa, Middle-East, Asia and Southern Europe which mainly implement humanitarian projects and which have expanded to raise funds and engage in advocacy.
IRW, based in Birmingham, UK, is the International office that overseas global standards has the following functions:

Coordinates and monitors project implementation.
Identifies new areas for funds development.
Overseas the response to emergencies and disasters by the Islamic Relief family.
Supports family members with marketing and other media materials as needed.
Protects the organisation's reputation and intellectual property by registering the name and logo in different countries and maintaining a watch service.
Fundraising from other countries where there is no Islamic Relief office.
Coordinates multi-lateral institutions relations such as ECOSOC (UN Economic & Social Council), ECHO, UN (including the WFP, FAO, WHO, UNICEF, and UNHCR) and other international institutions.
Represents the Islamic Relief family in international forums.
Develops and coordinates the global strategy.
[1] Secours Islamique France is a completely independent entity which will by the end of 2015 operate under a different name and logo. Islamic Relief Belgium and Islamic Relief Holland have not as yet agreed to the international structure agreed by the remaining entities.
Board of Trustees of IRW
The Board of Trustees of IRW is responsible for the governance of the organisation.
Executive Management team:
The task of managing the day to day running of IRW is delegated to the Executive Directors, headed by the Chief Executive Officer (CEO). This team includes the International Programmes Director, the Finance and Services Director, the External Relations, Policy and Communications Director, the UK Director and the Human Resources and Organisational Development Director.
The Board of Trustees monitors management directly or through board sub-committees.
Governance developments:
The Islamic Relief Family agreed that change to the global governance structure was needed to accommodate growth and to prepare for future challenges in an efficient manner, enabling the Islamic Relief family to respond effectively to its mission.
Throughout recent years, options were explored and professional advice sought on best structures. Achieving consensus on a structure that is agreeable to every member of the Islamic Relief family member proved challenging. In 2015, Islamic Relief family members agreed a new structure.
The new structure:
The new structure will have the following aims:
A closer Islamic Relief Family working together to reach the needy in every part of the world efficiently and quickly.
Greater transparency and accountability at all levels.
Islamic Relief family members participate fully in the operations of Islamic Relief Worldwide.
Islamic Relief operates consistently to the highest standards across the world.
Steps to new structure:
Islamic Relief Worldwide Board of Trustees are to be elected by representatives of eligible Islamic Relief family member organisations and individual members.
Eligible family members are those independent national Islamic Relief organisations that have signed a Licence agreement with Islamic Relief Worldwide including agreement to international operating policies, procedures and standards.
Representatives of eligible Islamic Relief organisations will collectively form the Islamic Relief Worldwide International Assembly (IA).
The IA can also have up 25 per cent of its membership drawn from individuals nominated by family members and voted on by the Board of Trustees. These individual members would be committed to the mission of Islamic Relief and would possess specialist knowledge that would enrich the organisation.
IRW will have a newly elected Board of Trustees, consisting of 11 members. These members will be elected by the IA from the membership.
IRW Board members will be elected for a term of four years, and may be re-elected for only one further consecutive term only.
There will be a transitional period of four years commencing February 2015. During this time, all necessary legal and policy requirements to realise the new governance arrangements will be worked on and agreed.
During the transitional period half of the members of the existing Board will resign allowing for new members to be elected to the Board by the IA.
– See more at: https://www.islamic-relief.org/family-governance/#sthash.ZYS9YAvR.dpuf