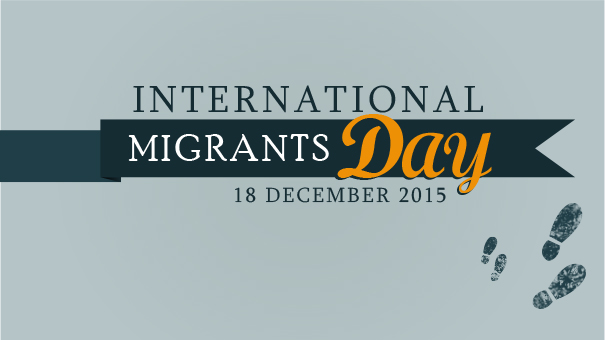 There are many reasons for someone to leave their home.
It could be because of conflict, crippling economic poverty, wellbeing; perhaps the ground has become too dry to farm and they have nothing to eat, maybe a natural disaster has destroyed their home, possibly they are want a better life for their children.
A migrant is simply a person who moves from one place to another in order. Within the term 'migrant', are asylum seekers, refugees or internally-displaced people, as well as migrant workers. While Islam has no linguistic differentiation between these terms, international law makes the distinction. Those who flee their home country become refugees or asylum seekers, while those who stay in their country are referred to as internally-displaced people, or IDPs.
For International Migrants Day, Islamic Relief is examining the situation of people who remain within their country's borders.
Currently, there are around 38 million IDPs in the world, compared to 19.8 million refugees.
Tom Colley, policy lead for forced migration for Islamic Relief, said providing support for IDPs was often far more complex than for refugees.
"Many organisations such as Islamic Relief assist IDPs, but often it is not as straightforward as people might think," he said.
"Although there are international agreements to protect IDPs they aren't as comprehensive as the one that exists to protect refugees. The emphasis of protection is on the government which often has a vested interest in restricting access to affected populations."
Islamic Relief believes that all people have a right to protection, a right not to be forced to return to their persecutor, a right to dignity, a right to non-discrimination, a right to freedom of religion, a right to having their physical needs met, a right to property and funds, and a right to non-separation from family.
The Prophet Muhammad (PBUH) said: "Whoever fulfilled the needs of his brother, God will fulfil his needs; whoever brought his brother out of a discomfort, God will bring him out of the discomforts of the Day of Resurrection, and whoever screened [provided sanctuary] a Muslim, God will screen [provide a sanctuary] to him on the Day of Resurrection." (Bukhari).
Many countries welcome the support that can be given to the thousands of people within their borders. Islamic Relief works in many areas, providing everything from livelihood support to food. In Kenya, for example, we are distributing items to displaced people like Mama Abdiya.
Responding within borders
Mama Abdiya lives in a home made from blankets, polythene bags, cartons and sticks. She has eight children, aged between 14 and one, and is internally displaced after fleeing conflict along the Wajir-Mandera border.
She said: "Even on normal days we lack food; on a daily basis we eat just one meal a day."
Other work includes conducting peacebuilding projects in northern Mali with people who have been internally displaced by the recent conflict.
In Syria, where there are some 7,600,000 internally displaced people, we are distributing blankets, food and non-food items such as soap, toothpaste, saucepans and bowls.
In Central African Republic, we provide safe spaces for children affected by the violence.